Our Brand at Work: Brochures and Product Sheets
To strengthen our identity in the markets we serve, VPG Transducers continues to expand its branded resources, which include high quality promotional materials with accurate information.
In support of our continuous efforts, we are excited to announce our series of Brochures and Product Sheets as part of the company's identity.
Our products and solutions are presented in a cohesive, integrated look and feel that distinguishes our brand and company from our competitors and reflect who we are.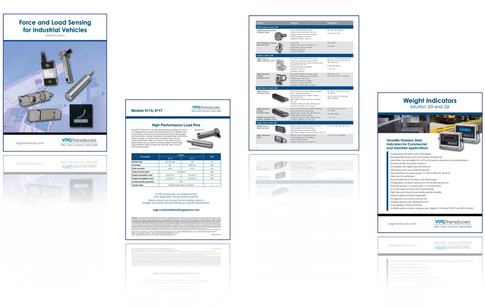 To know more about our Brochures and Product
To find out more, do come in touch with our representative in your region or drop us a question: https://vpgtransducers.com/contact